The Sultan of Pahang, Abdullah Ri'ayatuddin Al-Mustafa Billah Shah, is made the 16th king of Malaysia on Tuesday during a ceremony according to the Malay royal customs and traditions. He is been chosen according to the unique rotating monarchy system of Malaysia.
On 30 July, Sultan Abdullah turned 60 when he took the throne wearing the royal ceremonial dress, Muskat (it is a long black robe adorned with golden embroidery). The coronation marks his five-year reign as the head of state. This decision came six months after the former king abdicated the throne.
Sultan Abdullah in his address to the nation at Istana Negara, he asked the people to refrain from a misunderstanding which can undermine and destroy harmony in the country. "Playing with fire will burn not only oneself but also the whole village," the new king said.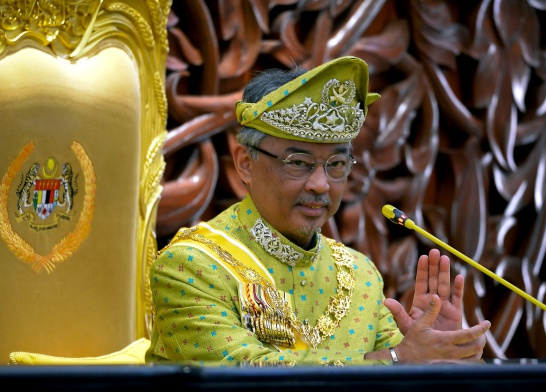 Sultan also pledged that he will do to his best for maintaining the unity and harmony in the country promoting tolerance among the citizen, offering a secular belief. "I will put the people first; respect the old and honour the young. I will carry this out with great humility," he added.
Global Desk, Diplomacytoday.in