Binding with culture: Uzbekistan to host the 12th Sharq Taronalari International Music Festival
New Delhi, 07 July 2019
Uzbekistan is hosting the 12th Sharq Taronalari International Music Festival in Samarkand from 26 to 30 August 2019. A resolution was signed by the President of Uzbekistan Shavkat Mirziyoyev to host the festival on February 26.
The president himself is supporting the festival with full effect. The goals were embraced to further upgrade the esteem of the universal music celebration "Sharq Taronalari", perceived by the global association UNESCO as a noteworthy music discussion, encapsulating honourable objectives went for reinforcing participation and agreement among the countries of the world, protecting and building up the customs of melodic craftsmanship exchange. The celebration will have a global logical down to earth gathering "Prospects for the development of traditional musical art of the peoples of the East."
The idea behind this festival is to promote the art of Oriental music, folk and connecting through culture. The festival has representatives from  110 countries and high-level guests from international organizations like UNESCO, Shanghai Cooperation Organization, the International Organization of Folk Arts, Asian Development Bank.
Diplomacy Today learned from the Uzbekistan Embassy in New Delhi that this year's event will bring together around 400 guests from 80 countries of the world. Events like scientific-practical conference "Prospects for development of traditional musical art of the peoples of the East", concerts, international competitions of folk music masters to take place within the festival. Famous critics, scientists and artists will participate in the event. Besides, the festival will feature a number of roundtables, presentations and seminars.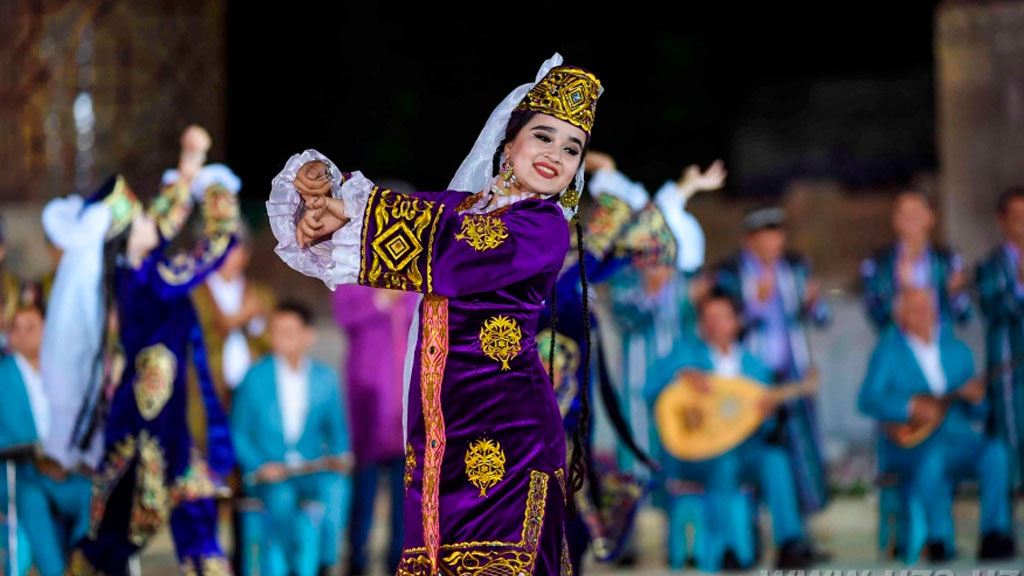 UNESCO and Islamic Educational, Scientific and Cultural Organization representatives are among high-level guests. Festival will feature professional singers and groups from Armenia, Afghanistan, India, Indonesia, Iran, Iraq, Spain, Italy, Kazakhstan, Kyrgyzstan, Mongolia, Pakistan, Russia, United States of America, Tajikistan, Turkmenistan, Turkey, Ethiopia and other countries.
Samarkand is one of the oldest cities in Uzbekistan with many magnificent historical places and buildings. It is a city in south-eastern Uzbekistan which has a very strategic location being on the Silk Road between China and the Mediterranean. The city has done great to preserve the traditions of ancient crafts: embroidery, gold embroidery, silk weaving, engraving on copper, ceramics, carving and painting on wood. It was added to UNESCO's World Heritage List in 2001 as Samarkand – Crossroads of Cultures.
Global Desk, Diplomacytoday.in